It provides comprehensive information on PEO+'s management and future prospects.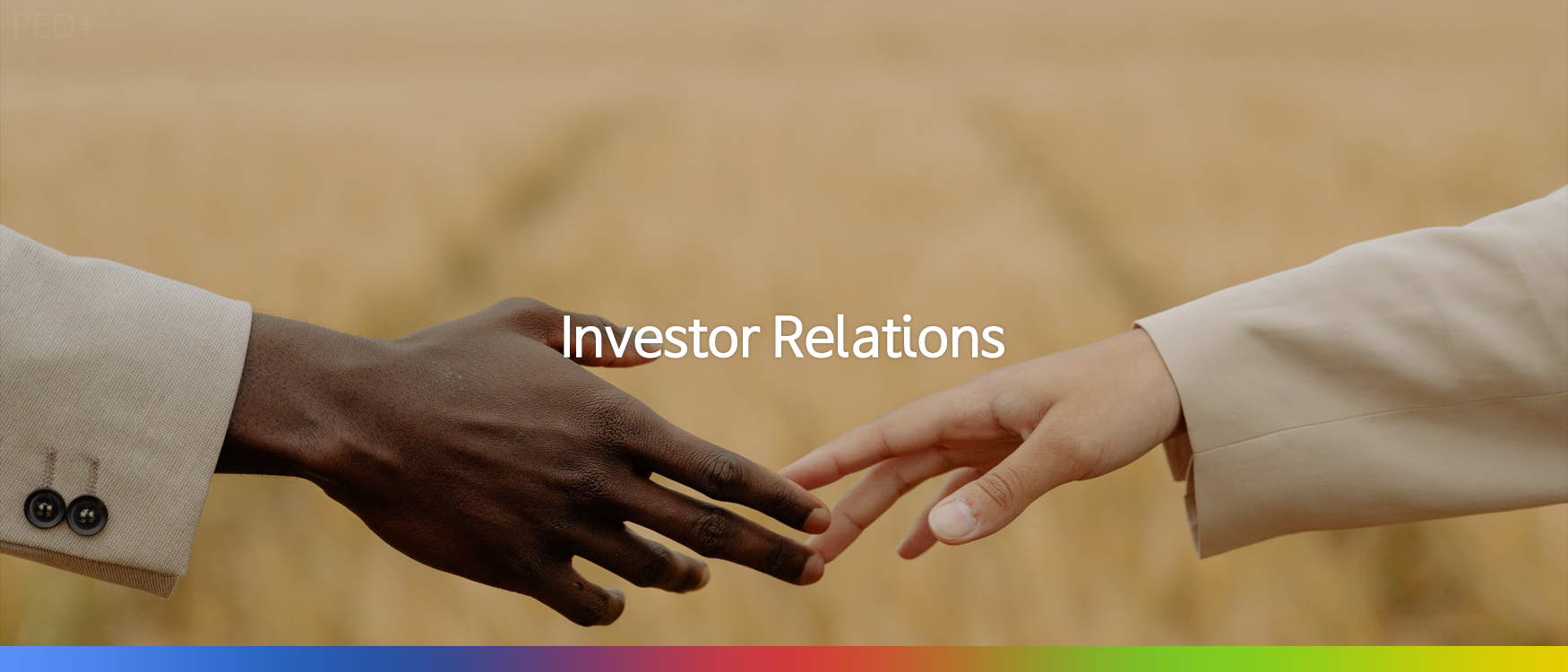 PEO+ is doing its best to realize the value of shareholders by providing better quality products and services to users.
PEO+ does not have a business division plan for most business areas,
except for business areas that require synergy effects with related partners in specific areas.
Since it is our basic policy not to disclose information other than that provided by PEO+,
we cannot deliver it even if you request it through a separate channel.
Please understand that we cannot answer inquiries related to corporate information and investment opportunities,
even if you contact our customer support team.
If you have any questions about cooperation or partnership with products and services provided by PEO+,
Please contact our customer support team.
from Team PEO+.